Automatic Air Freshners
SERVICING, DELIVERY AND INSTALLATION
Used with sanitisers, our air fresheners will effectively keep your washrooms clean and leave a fresh and pleasant odour lingering at all times. Our air freshener units are programmed to release a metered amount of fragranced spray at varying intervals, whichever you require. Whilst the general rule is 20 minutes, it's simply up to the customer's discretion.
All air freshener units can be monitored for 24-hour usage or switch on in the morning and off in the evening, depending on what works best for our client's needs.
Contact us today for a free quote for any of the products!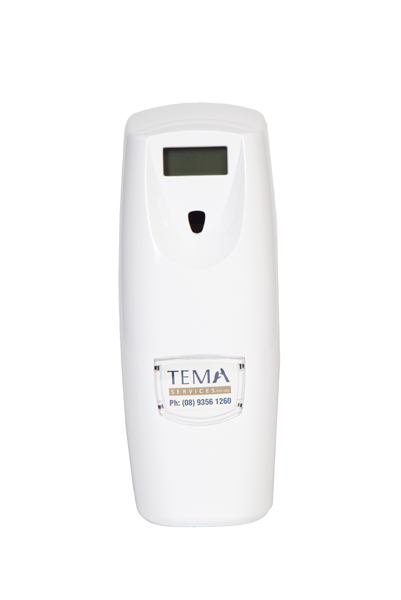 AIR FRESHENING
The 'airoma' range Fully programmable air freshening unit. A range of fragrant spray deodorisers
View Product